New Book Card Design
---
Here is my latest Pazzles Design Team Post.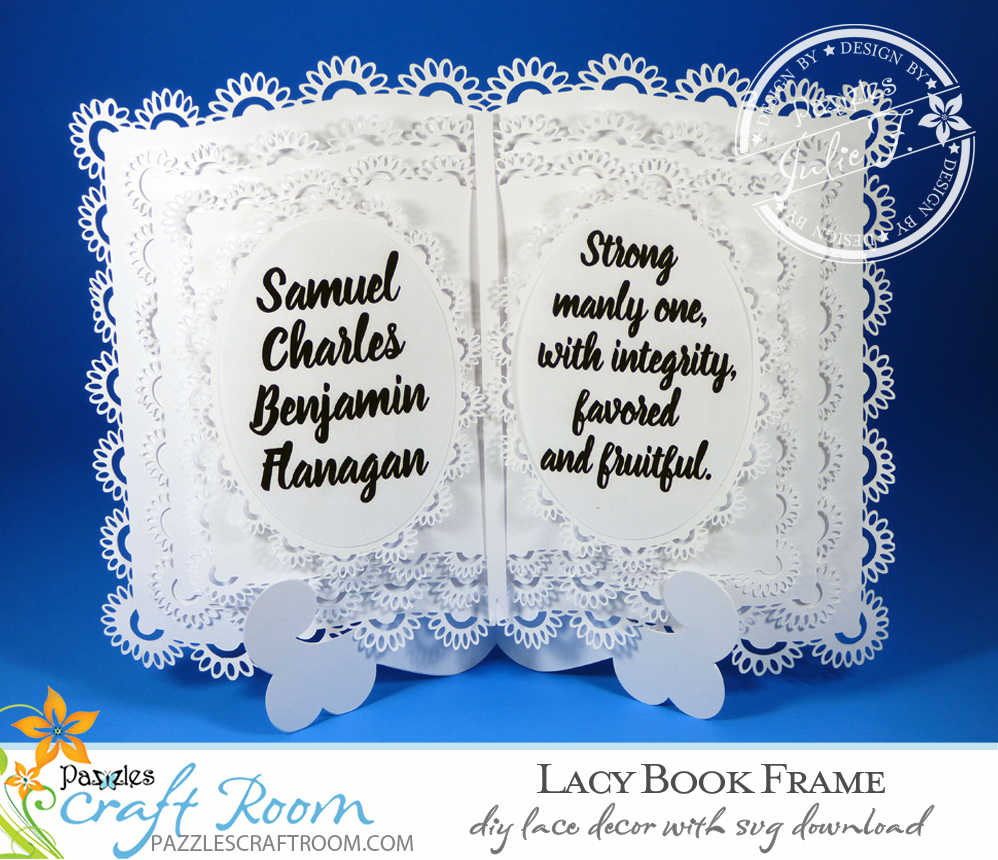 You can get the cutting files for this project for FREE if you are a Pazzles Craft Room member. If not you can purchase the SVG file for a small price. I have purchased a couple of different style book card dies, but being so large, the price for a die is quite hefty! So I wanted to create a nice lacy book card that we could cut them using our cutters. This allows us to customize the design and size. I made a name plaque for our newest grandchild. You can use it for many different occasions. How about using it as a gift for a graduate, anniversary, birthday, wedding, etc.   
Happy Valentine's Day!
Julie
https://www.pazzles.net/wordpress/2020/02/12/diy-lacy-book-frame-on-easel
Join main@MTC-Tuts.groups.io to automatically receive all group messages.